August 2019
Light Matter
Australian Centre for Photography

Garry Trinh, Dean Cross, Ellen Dahl, Lucas Davidson, Yvette Hamilton, Elena Papanikolakis, Ioulia Terizis and Amanda Williams have considered the dynamics between the viewer, the artist and the photographic medium. In their innovative approaches to process and materiality — analogue, digital, hybrid or camera-less — these artists affirm that centrality of 'the author' is definitely not dead. Light Matter was curated by Yvette Hamilton and Ellen Dahl.




2017-2019
Studio Tenancy
Parramatta Artists Studios

Garry Trinh was a tenant at Parramatta Artists Studios for 2 years. Expanding his artistic practice into painting, drawing and collage.




July 2017
Synthetic
Australian Centre for Photography

While the boundaries between the real and artificial rapidly collide, and early science-fiction inventions are no longer stories on a page but aspects of our reality, this exhibition presents photographic and videoworks caught between the predictive past and imagined future. Synthetic was curated by Claire Monneraye.




June 2017
It's Our Thing
More History from Australian Hip Hop, part 2
Blacktown Arts Centre

Western Sydney's strong influence on the development of Australian hip-hop is showcased in It's Our Thing: More History on Australian Hip-Hop (Part II), at Blacktown Arts Centre.




May 2017
PAS 17.2
Parramatta Artist Studios Gallery

Group show for Movers And Makers at Parramatta Artist Studios.




March 2017
Melbourne Art Book Fair
National Gallery of Victoria

Participant at Melbourne Art Book Fair. A three-day program of ideas, discussions and book launches. Featuring some of the most creative emerging and established international and local publishers, artists and writers.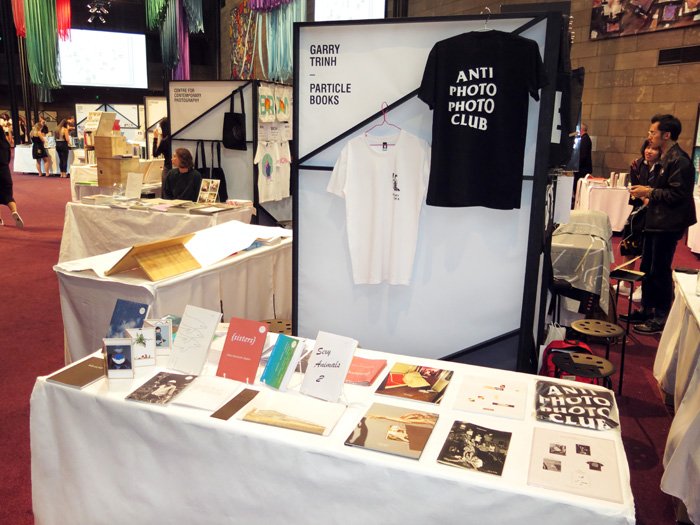 September 2016
Your Past is not Your Present
Wedge Gallery

A personal exploration of artistic practice, abstraction and painting in relationship to photography.




August 2016
Objects in Space: Artists in the Garden
Peacock Gallery

Objects in Space: Artists in the Garden was an exhibition spread across Peacock Gallery and the Auburn Botanic Gardens. Bringing the garden into the gallery space and the gallery space into the garden. It examines 'the garden' and Japanese aesthetics on contemporary art forms. Featuring artists Merran Esson, Steve Harrison, Christopher Hodges, Keiko Matsui, Mitsuo Shoji, Abdullah M.I. Syed, Garry Trinh, Toni Warburton, Cameron Williams and the Wollen Fernery Project by local arts groups. Curated by Glenn Barkley.




November 2015
Independent Photography Festival

Independent Photography Festival Slide Night presentation and For Love and/or Money panel discussion.




May 2015
Don't Worry No One's Watching
Peacock Gallery

Solo exhibition of site specific photographs made about growing up in the surrounding areas of Peacock Gallery, Auburn.




May 2015
On This Site
Verge Gallery

Featuring a range of Australian artists, On This Site offered anti-colonial cultural critique and provocative new ways to read and contest dominant productions of Australian national identity. Featuring artist Karla Dickens, Ishmael Marika, Claudia Nicholson, Christopher Pease, Joan Ross, Salote Tawale and Garry Trinh. Curated by Kate Blackmore and Sian McIntyre.




March 2015
Eye Occupy
Press Books

Garry Trinh launches his photo book Eye Occupy at Press Books Sydney. Photographs made in Portland Oregon and New York City 2014.

Softcover
22x28cm
100 pages
Independently published



Image © Jack Harris


February 2015
Let's Get Lost
Alaska Projects

Let's Get Lost is the inaugural exhibition at Alaska Project's new space. Featuring artists Tully Arnot, Catherine Clayton-Smith, Bridie Connell, Daniel Mudie Cunningham, Samuel Hodge, Daniel Hollier, Biljana Jancic, Phil James, Kate Scardifield, Jason Wing and Garry Trinh. Curated by Abigail Moncrieff.




December 2014
Season 14
Stills Gallery

Season 14 is the final show at Still Gallery for 2014. Garry Trinh will be showing a selection of this photographs taken during a recent trip to New York. Show curated by Sandy Edwards.




December 2014
Interview
Shifter

Garry Trinh interviewed on Dispatches by Daniel Milnor.



Image © Daniel Milnor


November 2014
Deeds, Not Words 2
RVCA Corner Gallery

There are two kinds of people in this world: the do-ers and the gonna do-ers. Deeds, Not Words: an exhibition about doing. Curated by Matt Rabbidge of Mild Manners Gallery in association with Doomsday and the Independent Photography Festival.




November 2014
Residency
Breezeblock

Garry Trinh completed a 7 week artist residency at Breezeblock project space. The first time he has created work in an artist studio environment.




April 2014
Paper Trail
Paramount House

Garry Trinh will be launching his new zine Onlookers at Sydney's first Paper Trail. Organised by The Thousands, Hard Workers Club, Smalltime Books and The Heavy Collective.




March 2014
Onlookers

A new zine constructed from images taken over a 6 year period of people in Sydney watching parades.

Onlookers
170mm x 238mm
36 pages
Saddle-stitched
Printed in black ink on 80gsm Milli Vanilla Optix
Limited to 100 copies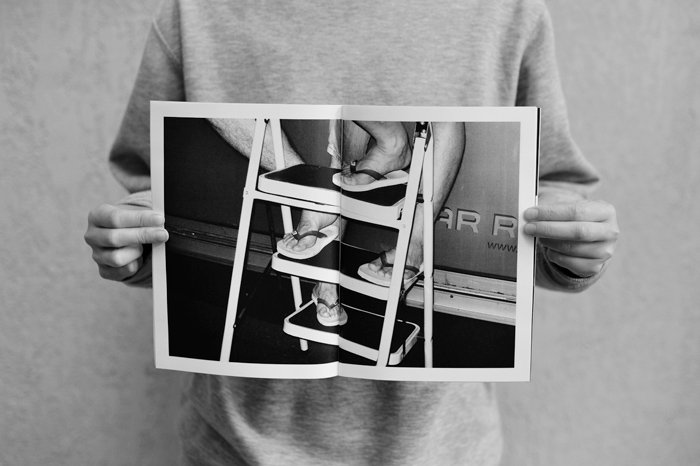 February 2014
The Boondocks Experiment 2014: Off The Beaten Track
Hawkesbury Regional Gallery

The Boondocks Experiment 2014 brings together a group of artists who instinctively knew there was another way and set out to find it. Trinh will be showing photos from his body of work Notes From The Parramatta. Created by Tia McIntyre.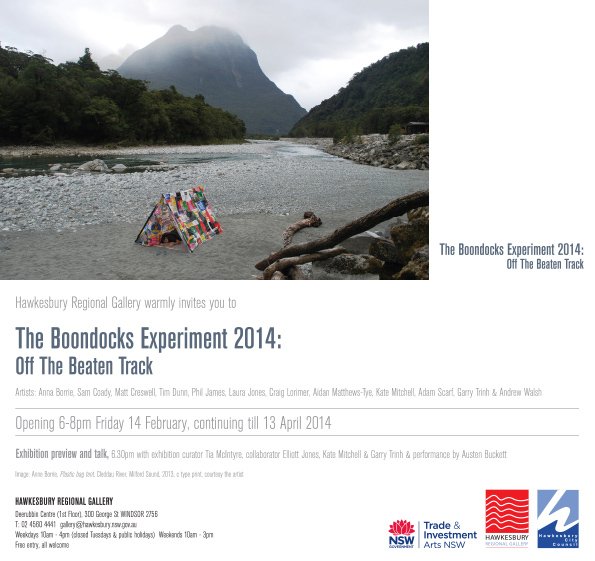 December 2013
Underfoot
Australian Centre for Photography

Underfoot was a 3 hour photo walk with Garry Trinh as part of his Don't Forget Your Beginner's Spirit solo exhibition at the Australian Centre for Photography. A second photo walk will be held on 6 Feburary 2014. Places limited, bookings essential. Spacial thank you to Michael Waite for documenting the workshop.



Image © Michael Waite



Image © Michael Waite



Image © Michael Waite



Image © Michael Waite



Image © Michael Waite




December 2013
Photographers Anonymous
Australian Centre for Photography

Photographers Anonymous was part of Garry Trinh exhibition program at the Australian Centre for Photography. Working with Sydney photo group untitled Trinh invited local and interstate photographers to share and discuss their current projects and working processes. 3 sessions were held over 3 months.




November 2013
Don't Forget Your Beginner's Spirit
Australian Centre for Photography

Don't Forget Your Beginner's Spirit is Garry Trinh's first solo show at the Australian Centre for Photography. Curated by Belinda Hungerford and Tony Noland.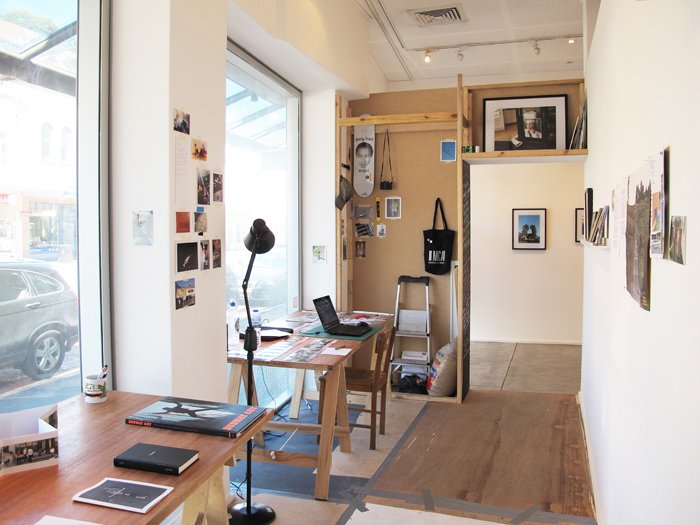 November 2013
Cross Projections 2013

Cross Projections multimedia cinematic screening. Produced by Roslyn Sharp and Amanda James. Edited by Maya Newell.




August 2013
Walking the Western Line

Interview by Sophia Kouyoumdjian with George Tillianakis. Das Superpaper issue 28. Guest edited by David Capra.




June 2013
Pigeon Auction
Casula Powerhouse Arts Centre, Sydney

Installation images of Our Spot and PhotoGraff both shown at Casula Powerhouse. Created by Toni Bailey.




May 2013
Pigeon Auction
Casula Powerhouse Arts Centre, Sydney

Trinh has two bodies of work in Pigeon Auction. A group exhibition exploring suburban cultures at Casula Powerhouse.
Created by Toni Bailey.




March 2013
Transitions
Art Park Gallery, Byron Bay

Trinh has work in Transitions. A group exhibition exploring mail art featuring Australian and international artists. The exhibition will be shown at the Art Park Gallery. Created by Joseph Allen Shea.




February 2013
Time Machine Magazine

A review of Garry Trinh's Within Walking Distance project has been written by Lyndal Iron for this month's Time Machine Magazine.




February 2013
Snake Snake Snake
Sydney Town Hall | 5 - 23 February 2013

Trinh is showing a selection of photographs titled Spectators at Snake Snake Snake. Part of a large exhibition of contemporary Asian Australian Artists. Created by Catherine Croll.




November 2012
Season 12: Garden of Earthly Delights
Stills Gallery, Sydney | 14 November - 22 December 2012

A selection of photographs titled Notes From the Parramatta is currently being exhibited at Stills Gallery. Curated by Sandy Edwards.




November 2012
Art Gallery of NSW

Trinh won the AGNSW Atget Instagram competition beating 1,600 entires. The competition was judged by Judy Annear, senior curator of photographs at the AGNSW.




October 2012
Within Walking Distance, Western Sydney Parklands Trust and Museum of Contemporary Arts Australia for C3West.
29 October - 10 January 2013

The flyer for Trinh's Within Walking Distance project. Completed in conjuction with Western Sydney Parklands Trust and Museum of Contemporary Arts Australia. A PDF version of the flyer is also available for download. The project was curated by Anne Loxley.




Trinh created 15 images for 15 billboards located throughout Western Sydney Parklands. Each image was photographed within walking distance of the billboard in which it was displayed.




September 2012
Sydney Life | 21 September - 21 October 2012

Trinh was a finalist in Sydney Life 2012.




July 2012
Within Walking Distance, Slot Gallery, Sydney | 2 - 28 July 2012

Solo exhibition at Slot Gallery, curated by Chloé Wolifson.




May 2012
PhotoGraff, Art Atrium, Sydney | 8 - 26 May 2012

Exhibition launch. Garry Trinh and Jason Wing photographic show. Curated by Amanda Muscat. Event part of HeadOn Sydney Photo Festival 2012.




May 2012
Ingrained, Kind Of Gallery, Sydney | 3 - 13 May 2012

Exhibition in conjuction with HeadOn Sydney Photo Festival. Curated by Daniel Farrell.